The Internet of Things Moving Us Forward: Innovations for Transportation
The Internet of Things will surely disrupt many industries. Today, we take a specific look at the world of transportation and identify and explore just a few of the ways that the Internet of Things is and will continue to make an impact on transportation.
The Cloud Making Public Transportation More Convenient: Your experience, transformed.
The Internet of Things can be used by public transportation systems to automate a variety of tasks for both riders and employees. Bus operators can see their position in route, ticket sales, camera and more. They can control music and video. The system also allows for location-based advertising. And bus riders- how about a text a few minutes before the bus arrives or an ad for a nearby shopping center on your way home from work?
More Efficient City Travel and Reduced Pollution with Smart Parking
Libelium integrated Smart Parking sensor technology into their Waspmote platform. The Smart Parking sensor is designed to be buried in parking spaces and to detect the arrival and departure of vehicles. The Smart Parking platform allows system integrators to offer comprehensive parking management solutions to city councils. By providing accurate information on available parking spaces, motorists save time and fuel and cities reduce atmospheric pollution and congestion.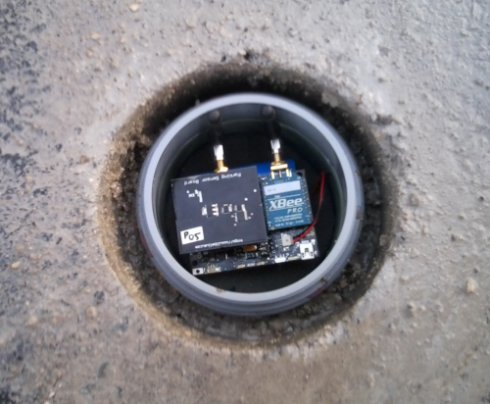 Research on the Road: Connected Vehicles that Provide Insight for Effective Road Safety
The U.S. Department of Transportation (DoT) is conducting a program on vehicle safety in Ann Arbor, Michigan. The Connected Vehicle Safety Pilot Model Deployment Program will monitor about 3,000 vehicles hitting the road in the world's biggest ever real world test of connected-vehicle communication technology.
"Vehicle-to-vehicle communication has the potential to be the ultimate game-changer in roadway safety – but we need to understand how to apply the technology in an effective way in the real world," said NHTSA Administrator David Strickland. "NHTSA will use the valuable data from the 'model deployment' as it decides if and when these connected vehicle safety technologies should be incorporated into the fleet."
These are just a few of the many examples of how the Internet of Things will change transportation. Digi International has taken part in many transportation solutions, you can see case studies and materials on how these applications were implemented here.