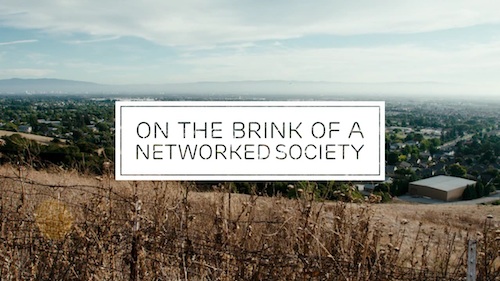 There's a great new short film from Ericsson that we took part in, examining the future of the Internet of Things, called "Networked Society: On the Brink."  The full film is embedded below, or if you just want a quick peek, see the trailer. In the first few days, the piece has had over 53,000 views on YouTube, but that's not surprising, given the luminaries we had the honor of joining! Look for commentary by:
Caterina Fake, the founder of Flickr
David Rowan,  chief editor of Wired UK
Eric Wahlforss co-founder of Soundcloud
…and Rob Faludi talking about the Internet of Things.
TechCrunch and GigaOM picked it up. The film was beautifully produced by Radon Creative: