Have you heard of Caine's Arcade? Caine's creative cardboard box arcade got the attention of thousands of people when a flash mob surprised him at his father's auto parts shop in East L.A. Then, his story touched millions as the video went viral this week.
Caine's story got us thinking– there are so many amazing kids in the world. Specifically, so many kids in tech– kids that are building, inventing and creating. Here are a couple that caught our attention.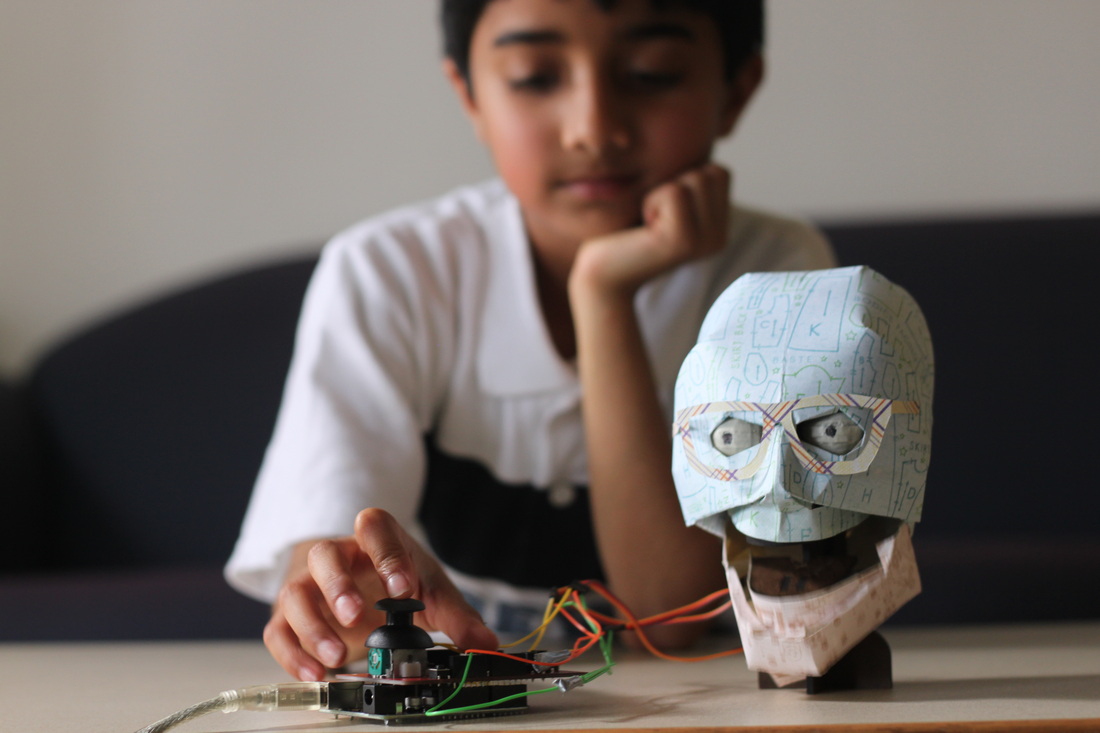 "Restoring Your Broken XBee" made its way around the Web last week. The Instructables post was shared in communities, forums and on social networks. A number of XBee users found the information to be extremely helpful. The author is 11 year old Instructables member, "Qtechknow."
Qtechknow has an impressive bio for an 11 year old innovator: "I'm an 11 year old who has a major interest in electronics and Arduino. I've done many advanced projects and I make my own PCBs."
What's next? Qtechknow tells us, "I am working on an Xbee project with the help of Building Wireless Sensor Networks [by our own Rob Faludi]. I will have a functional project by the end of this month and at Bay Area Maker Faire."
Make also recently interviewed Ella Smith, a 4th grader who created a Zevrino Arduino-powered cat feeder. Smith and her father built The Zevrino with an Arduino Uno, Arduino motor controller, DS1307 real-time clock with battery backup, a toggle switch, 2 low-speed motors and 2 Zevro dry food dispensers.
Do you know a kid in tech?
We want to help kid innovators get as much attention as Caine did. Tell us about kids you know that are playing with tech in the comments section or on Twitter. We'd love to continue to feature these cool kids. We'd also love to feature these young makers in our XBee Project Gallery.
Tags:
Arduino
,
Kids
,
xbee