2013 Forecast: The Internet of Things is Changing Your World, So Pay Attention
The Internet of Things — you see the term daily and hear people debate about how its full inception will happen, even more so with Consumer Electronics Show right around the corner (January 8, 2013 in Las Vegas).  And, by now, you've seen the statistic that 50-100 billion devices will be connected to the Internet within the next few years over and over again. You get it: the Internet of Things is being created as we speak.
But, enough with the how and the what for a moment, let's take some time to focus on the why. Why should you care if a physical thing is connected to the Internet? Why does it matter? Are these connected things going to change your life?
The answer, in short, is yes. Here are just some of the ways that the Internet of Things will impact the way we live — ways that the Internet of Things will help us to live longer, create businesses that are more productive and profitable and develop methods to save our planet and improve the quality of life.
Food that Talks
The Problem: Our Food System
The modern food system, one of the most debated models in our world, directly affects our daily lives. We're generally aware that we lack vital information about where our food comes from and how fresh it is. Increased access to this information means healthier people and added sustainability to our entire food system.
The Solution: Sensors for Fresh and Sustainable Food
The Internet of Things can be one of the answers in a set of solutions that can better our food system. Sensors can provide information on where food comes from and how fresh it is. It can literally track food from growth to shelf-life in a grocery store. Libelium, a company that designs and manufactures hardware technology, has deployed their wireless sensor systems, Waspmote sensors that monitor food from production and harvesting to consumption and bio-waste outputs. These tiny sensors empower us to eat healthier, more fresh food, understand our system and make better consumption decisions.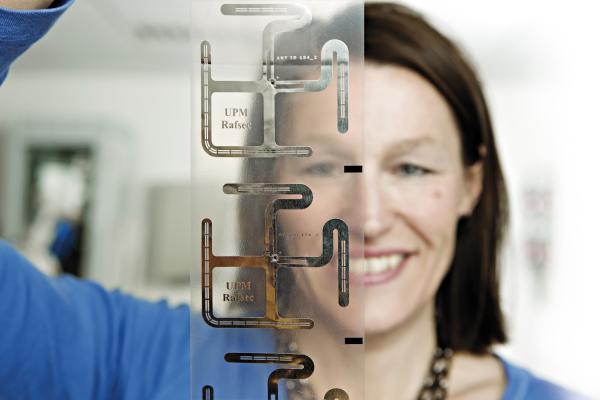 Bodies that Tell Our Doctors What We Need
The Problem: How Do We Tell Doctors What We Need When We Don't Even Know
The Problem: You walk into the emergency room with a problem, a pain–  something could be wrong. Your well-being is at stake. The doctor measures the severity of your issue by showing you a chart with faces that range from smiling to distressed. "Point at the face that describes how you feel," the doctor asks. In a world full of technology, this is a scenario that you could still see take place in a doctor's office or hospital to communicate patient condition to healthcare providers.
The Solution: Devices that Read Data from Our Bodies
The Internet of Things can collect information from our bodies, store historical data and let our doctors know when something is wrong– even when they aren't bedside. From wireless EKG machines that allow doctors to collect patient data remotely, to tiny devices and applications like iBGStar which helps people with diabetes track their information, review trends and share data with their healthcare team. Devices can literally listen to our bodies as we go about our lives and tell us when it's time to take action.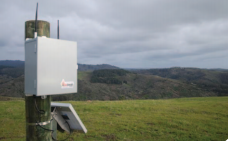 Saving Lives through Early Detection
The Problem: Lack of Awareness Increases Loss
Many times we have the technology to save lives but lack the time necessary between becoming aware of a problem and the time a disaster happens. A forest fire, an earthquake, a C02 leak–  when it comes to disasters, early awareness can save lives.
The Solution: Detection systems that Allow for Proactive Rescue
The Internet of Things can create the world's most advanced detection systems for earthquakes, fires and even systems for long-term detection like pollution. For example, Firebreak USA Corp., a manufacturer of perimeter wildfire detection systems, uses device data to protect system to detect wildfires to local authorities and area residents to protect homes, property and people. The systems are deployed in remote areas where wireline data communication is unavailable. Firebreak uses ConnectPort gateways and XBee Zigbee modules to wirelessly connect fire detection sensors. Alerts are setup to notifying authorities using the cloud to relay information. Authorities are alerted of a fire within a matter of seconds and are sent to firefighters' cell phones if an alarm is triggered.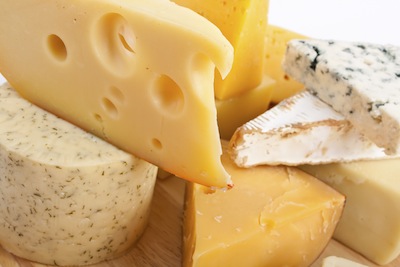 Saving Money and Providing a Piece of Mind
The Problem: Moving and/or Changing Assets Affect Business Profitability
When it comes to business, inventory is everything. Even the best, most hard working business owners can't spend all of their time keeping a watchful eye on physical goods.
The Solution: Applications that Report the Condition and Location of Assets
The Internet of Things can give business owners insight on the condition and location of assets from anywhere. Sensors can determine product location during transportation. Sensors can also detect whether the assets are in the proper environment. For example, Benjamin Roberts, owner of France 44 cheese shop in Minnesota, uses the Internet of Things to monitor his greatest asset, cheese for his shop. After an HVAC failure caused major product loss, Roberts turned to wireless remote monitoring and control for a fail-proof system. Now, if the temperature is above a specific threshold, he receives a text, alerting him that his cheese is in danger.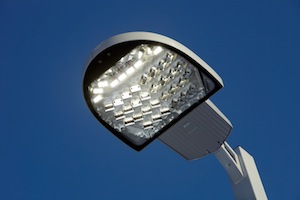 Increasing Relevant Use of the World's Resources
The Problem: Using Without Reason
The world has limited resources and as humans, we might not realize when we're being wasteful. It's estimated that major cities waste up to 50% of water due to leaky pipes. Irrigation systems run when it's raining and street lights remain on even when there's no activity in the area.
Solution: Using the Internet to Tell Us When to Save
Internet connected sensors can control detect unnecessary use and make adjustments. Irrigation systems can turn off when rain is detected, lights can go dim when they aren't needed and leaking pipes can send a text to landlords. These improvements help us save resources by increasing efficiency and large amounts of money.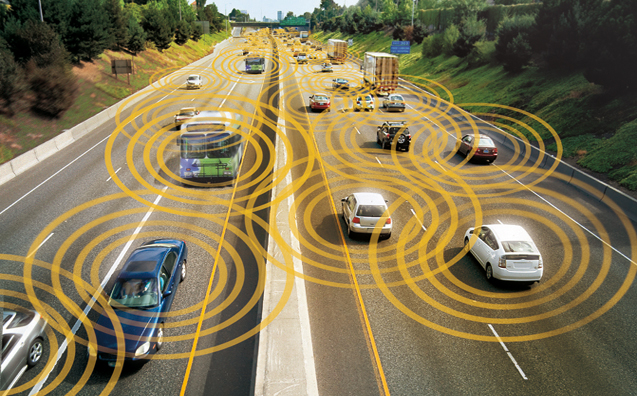 Empowering Ourselves with Improved City Systems
The Problem: We Have Systems, but We Need Systems that Improve Life Quality
Our current systems work, but what if they could literally improve the quality of our lives? As humans, we've created systems that get us where we need to go.
The Solution: Systems that save Time, Energy and Money
The Internet of Things can be used to empower the systems we've already created to work for us in the best way possible. For instance, public transportation saves time and money, but it could work even better. The cloud can automate a variety of tasks in various systems. Take public transportation, the Internet of Things can create the next generation public transportation system. The technology makes it possible for operators to see their position in route, ticket sales, a camera with bus activity and more. A system like this also allows for location-based advertising. And for bus riders, how about receiving a text a few minutes before the bus arrives so there's no more time wasted waiting at the stop or missing the bus. Ads can be as relevant as showing a nearby brewery on the way home from work.
What does all of this mean?  
It means that the next time you hear about the Internet of Things, you'll be aware that although it may just seem like a buzz word, you'll know that the connection of physical devices to the Internet is already changing your life on multiple levels. Healthcare, safety, business, energy efficiency and overall quality of life are and will continue to see major improvements created by the Internet of Things. And, the exciting part, these possibilities are only the beginning.
Do you have an example of how the Internet of Things is changing your life or business? Share in the comments section below or on Twitter. We would love to share your story.